Results for Simplay3 include a response rate of 3% with a 6.6% conversion rate!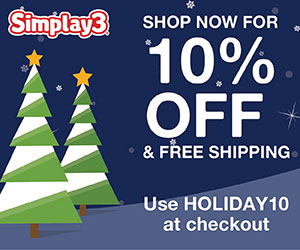 Informed Delivery
email with links the product landing page and served targeted display ads delivered to their prospect's mobile devices and in home computers of their prospects. These ads look and act like display ads on the consumer side, but are delivered only to those on their list when online, empowering our team to track buyer behavior at the individual level of anyone clicking on the ads.
Our custom landing page was populated with personalized information and completed the tracking loop. The entire campaign encompassed campaign launch with gift guide delivery on November 1 and included Black Friday/Cyber Monday and Last Day to Ship.
Upon completion, our analytics team matched back the sales with prospects to create actionable insights for the Simplay3 marketing team. Overall results included 3% response rate to the landing page and a 6.6% conversion rate from the landing page to purchase.
Want to improve your response rates with a multi-channel campaign? Contact us and ask for the Marketing Advisory Group.