Save on Postage, Gain Efficiency with Our Presort & Commingle Services.
Large or small volumes, complex mailings, mounting postal fees and a need for greater visibility into your mail tracking and engagement rates are all good reasons to consider using our presort and commingle mailing services.
Using a mailing services provider will help you gain efficiency in your mail processing and save on postage costs.
When you work with Midwest Direct, you get additional benefits such as a dedicated service representative who knows you and your mail, increased visibility and tracking, and flexible pick up schedules. Our drivers are Midwest Direct employees which ensures timeliness and secure handling to our facility. Our own internal data division can streamline and improve your data processing and enhances your reporting options. Because we consistently adopt USPS best practices and standards, we are an early adopter of USPS recommended best practices and are certified for Seamless Acceptance with the USPS. We maintain a fully secured facility with strict security measures including HIPPA and SOC 2 compliance measures. We also keep on-site generators to maintain fast processing and the best possible chain of custody for your mail.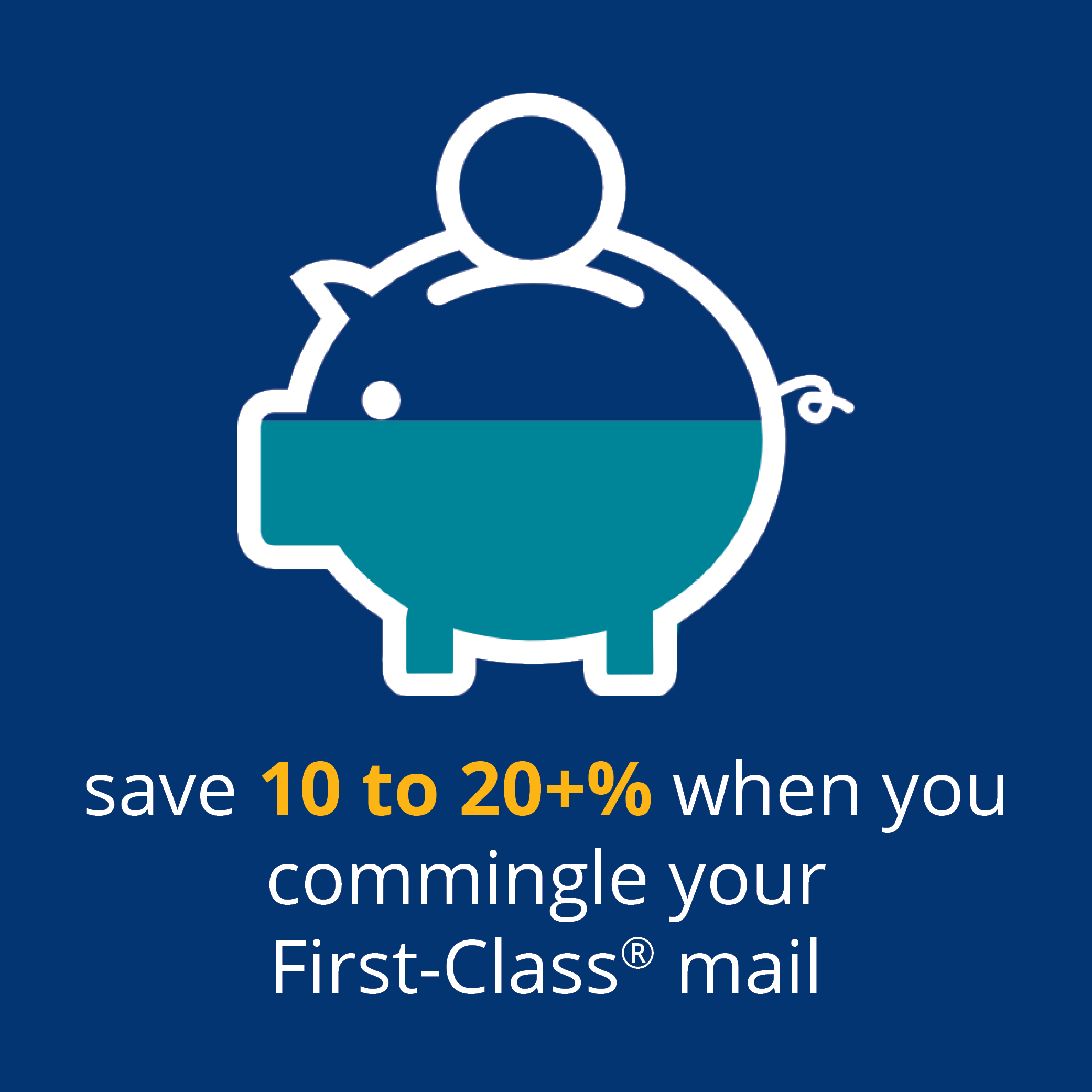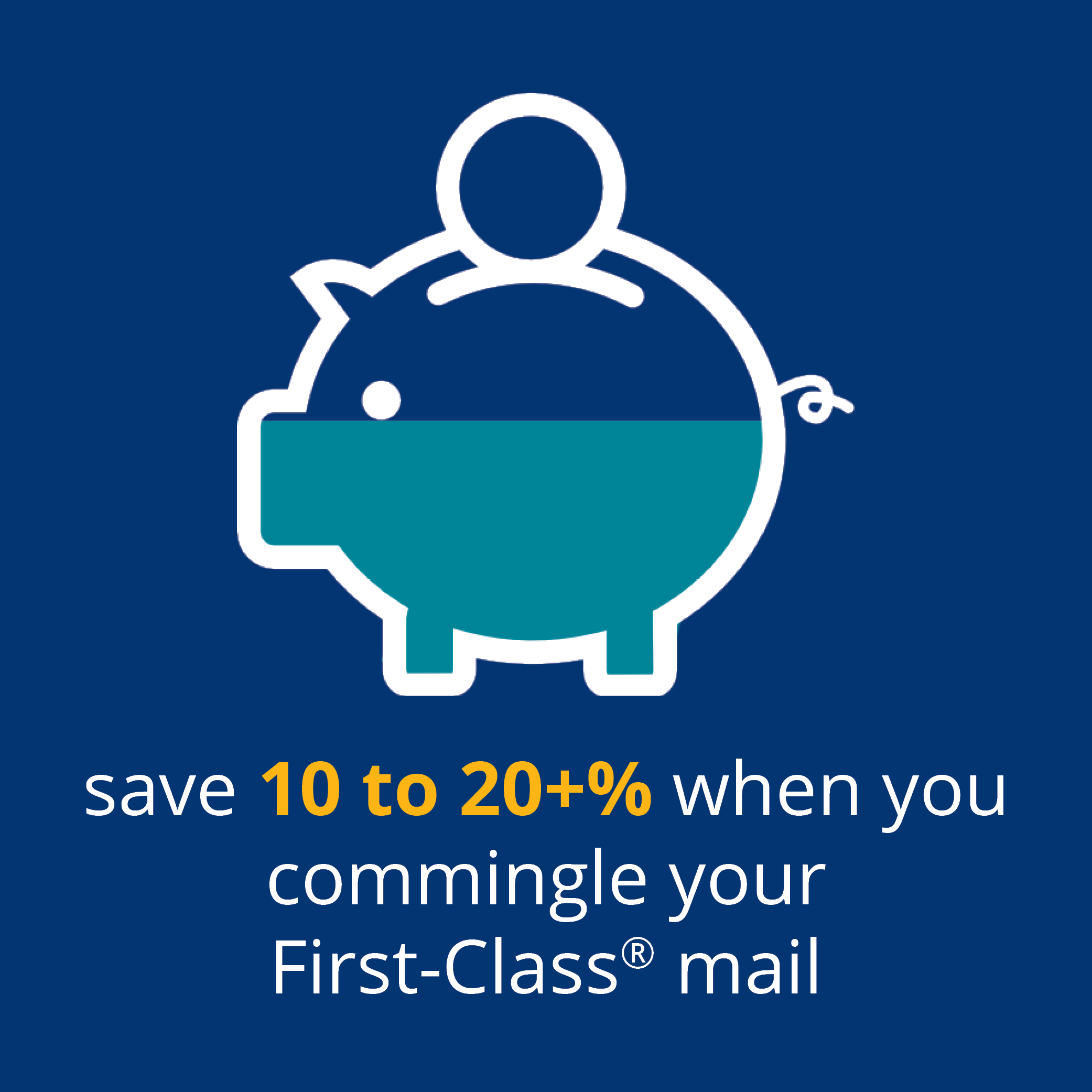 Improved Visibility and Better Reporting
We use Intelligent Mail® Barcodes (IMB) and we can use advanced tracking systems with your mail. This empowers us to pinpoint its location within the mail stream whenever you need to know where your mail is. We can track your mail delivery and even monitor your engagement for better reporting. Now you can know more for less!
We Presort and Commingle:
First Class Mail (letters, postcards or flats)
Marketing Mail (letters, postcards or flats) Previously known as Standard Mail.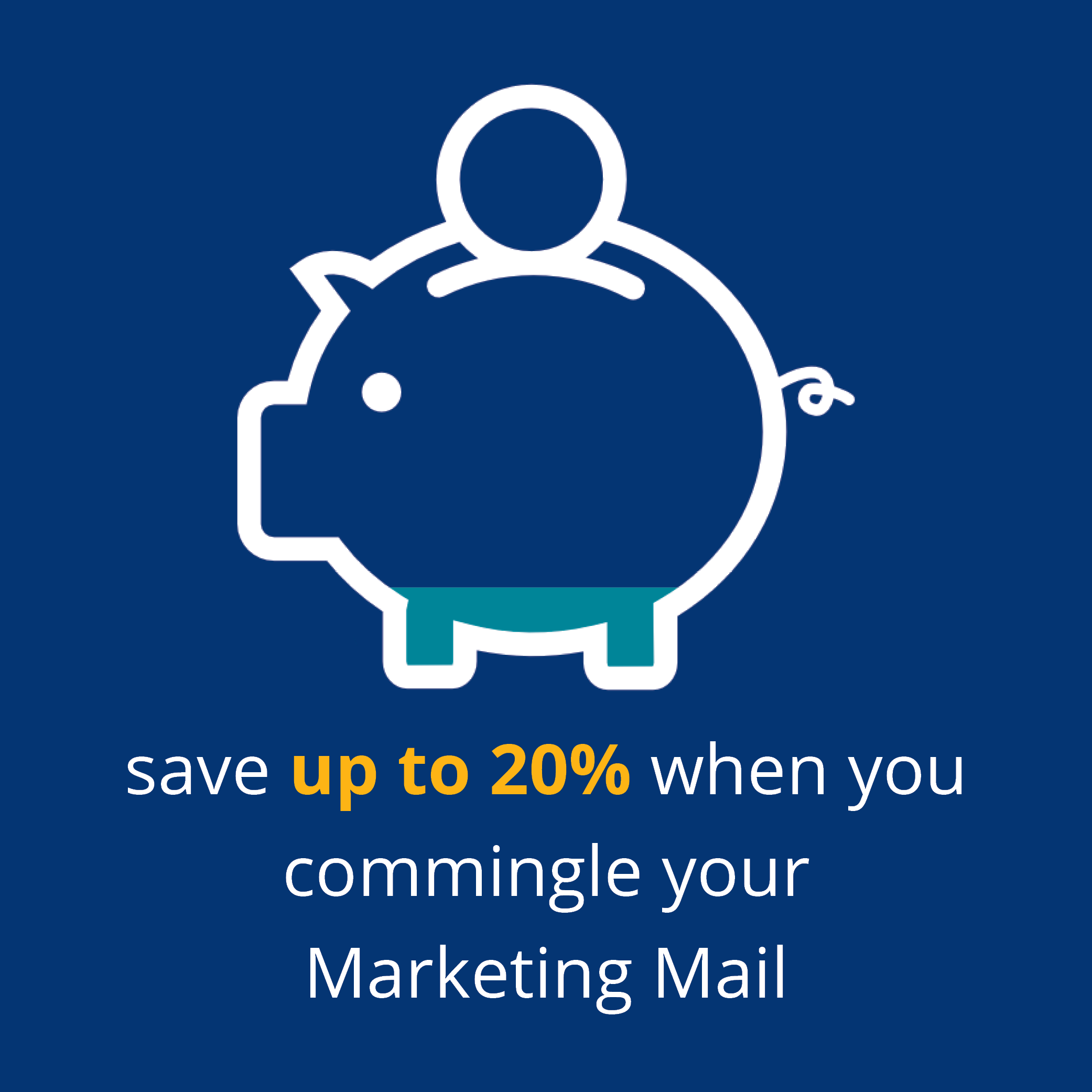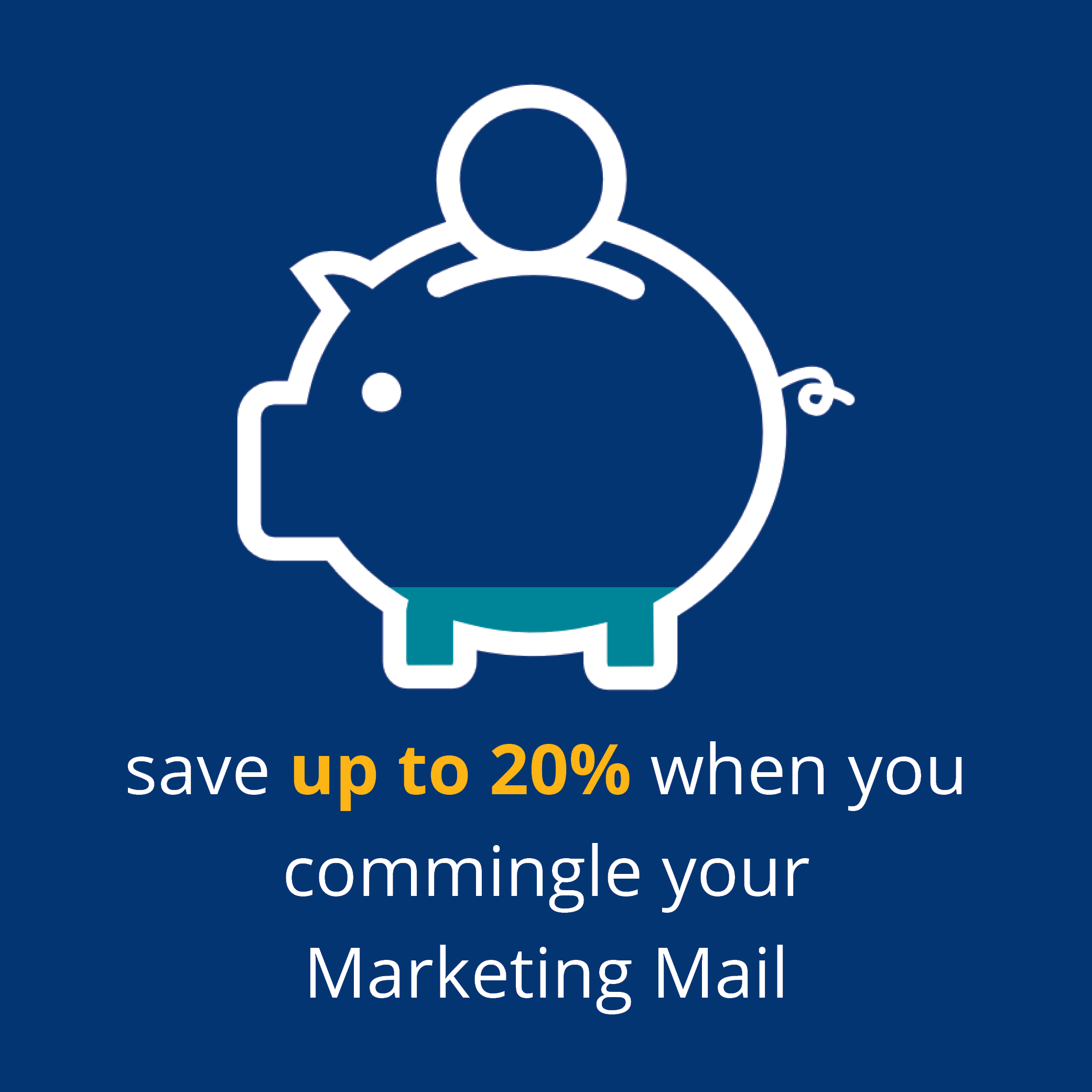 Here's How We Save You Time and Money.
We use advanced systems to process, track, and deliver your mail deep into the USPS mail stream. Because we can presort down to the final sort level, your mail arrives faster. When we commingle your mail with other mailers we serve, your postage fees drop. Because our team of mailing professionals are focused on your mail and maintaining your mail's integrity, you can count on us to keep your mail safe and you in full compliance with USPS standards.
Know the difference between first-class and marketing mail - and what you need to do for your mail to qualify
We designed digital+post to help marketers actualize great response rates and ROI by integrating additional channels with their marketing mail. Now you can send messages in mail, social media, Informed Delivery emails, and online display ads through one fully integrated campaign.