How to Learn Direct Mail Marketing
Know Mail Piece Design
Gain Postage Savings
Keep Your Mail Compliant
Get The Best Results
---
It can be overwhelming to navigate all of the options for mail piece design and regulations for USPS postal standards. At Midwest Direct, our mail professionals have a lot of experience with designing your mail piece and an eye for your most cost-efficient options. Below, you'll find some of our favorite resources to help you make the best creative and financial decisions for your mailpieces.
Remember – Call Us! That's the easiest way to know your mailpiece is right the first time.
Know Mail Piece Design: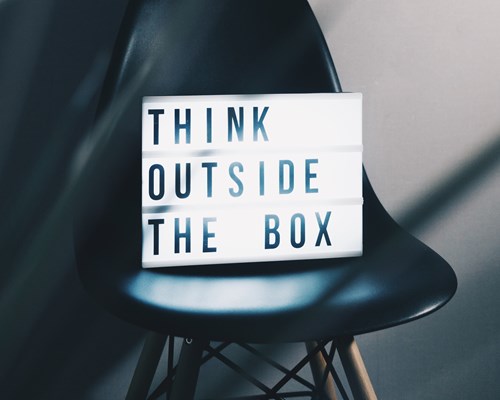 A lot goes into creating a great mail piece. Mailpiece design can be an intimidating topic, so we've broken this down into three parts: Direct marketing design tips, USPS automation-compatible design tips, and Resources. Our goal here is providing you with a solid mail piece design overview, as well as some great resources… all in one convenient spot. You may want to consider bookmarking this one!
An easy-to-navigate guide for finding vendors, planning direct mail campaigns, Every Door Direct Mail, postage options, managing business mail and more.
"There's no limit to what's possible for mail when print and mobile technology join forces." This interactive resource can help you with inspiration for creative designing for your next direct mail campaign.
This USPS resource is a great place to turn for all of your mailpiece design needs - other than us of course. As they put it, this is: "All the information you'll need to develop and execute a successful, cost-efficient mailing."
This is a great resource for the dimensions of a standard mailpiece. You might want to consider measuring and drawing out the dimensions on a piece of paper to see what your mailpiece will look like in person.
Gain Postage Savings: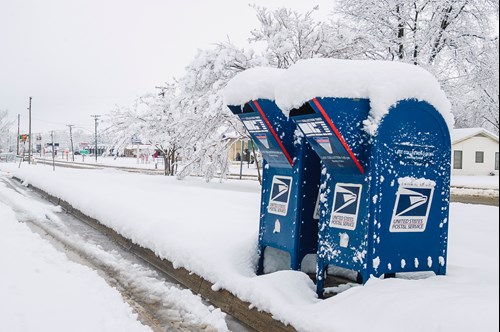 How to Save Money and Improve ROI with Your Next Mailing
Did you know you can target your list with emails triggered to arrive in the inbox when your printed piece is scanned for delivery? This blog post is a fantastic place to learn about integrating emails with print.
Beginner's Guide to Commingling
This resource will help you to understand the benefits of commingling and what it is. Commingling is a process by which mailings from more than one company are combined to meet USPS discount minimums for quantity for mailings to targeted neighborhoods.
How to Win Big With Presort and Commingle
Wondering how commingling your mail with Midwest Direct can save your company significant time and money? Need a mailing service provider who can pick up your mail, process it quickly and get it into the mail stream? Want to understand how presort and commingling fit together? Do you know the best options available to track your mail? Listen to Mandy Gebbie Clayton describe how presorting and commingling is completed at Midwest Direct and learn how you can start to save time and money when mailing today!
Everything You Should Know About Mail
Midwest Direct can save you time and money while increasing visibility and delivery rates of your most important business communications and marketing messages. To get the most for your money, you need the help of a professional mailer to ensure your mail is in compliance and that you have achieved best practices.
Keep Your Mail Compliant: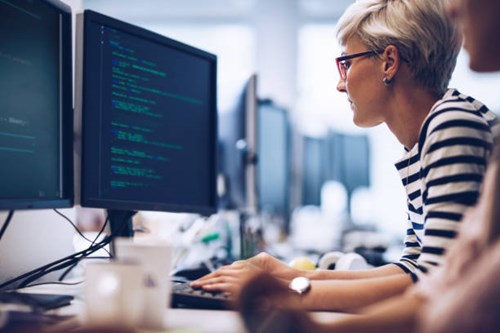 Are You Hiding Your Returned Mail Under the Tree?    
This resource is a great place to turn to if you wonder about the impact that returned mail has on businesses, and how you can lessen it to prevent loss of profitability for your business or ineffective communication with your customers.      
Are You Ready To Enhance Your Data Beyond Data 101?
Need to improve your data for better marketing? Listen to Gary Seitz, VP of Data and Analytics, describe how his team has helped accounts do better data management from the most basic requirements through building look-alike prospects for national retailers. This is a real "rubber meets road" approach.
This blog post, written by our own Vice President of Data Services, Gary Seitz, is a great source for learning about the importance of data quality and hygiene, so you can be sure your data is in compliance with USPS standards.        
Gain Visibility Into Your Mail Delivery and Tracking
As a communications delivery company, we know how important it is for you to know when your messages have been delivered and what the response rates are. Listen to Sean Gebbie, President of Midwest Direct, share what our mail delivery options can do to enhance your business options.
What Auditing and Compliance Means for You
Listen to Sean Gebbie, President of Midwest Direct, describe the security measures and processes implemented to secure mail, and the power of using Seamless Acceptance and the USPS mailer scorecard to determine the quality of your mail service provider.
607 Mailer Compliance and Appeals of Classification Decisions   
Use this resource provided by the USPS to find out if your mailpiece complies with all postal standards - or just call us if you're feeling overwhelmed.        
Get The Best Results:
You can accurately prepare for new calls and online leads by knowing exactly when your mailing campaign is hitting mailboxes. Digital+post is a marketing-based solution that is designed to seamlessly track the effectiveness of your direct mail campaign while enhancing results through the integration of digital platforms like Google, Facebook, and Instagram.
With Informed Delivery® integration, when you mail you can add a full color, clickable ad to replace the grayscale email preview sent to your audience by the USPS. You will also be able to see where Informed Delivery® emails have been opened (geographically)! This is a great resource to learn all about Informed DeliveryⓇ and what it can mean for your business.
Seamlessly track the effectiveness of your campaign. With call tracking, you get a local or toll-free number for each direct mail campaign. Every call that comes in will be tracked and recorded and displayed on your private dashboard.
Use your direct mail to motivate your prospects to visit your site. When they do, we'll capture their device and send display ads directly to their devices. This boost conversion rates as they'll see your name and brand for multiple times rather than just once!
Right now, your message is only delivered to your mailing list. By using SocialMatch, we can deliver the same message to your target markets' Facebook and Instagram accounts before the mail hits!
Want to get more for your mailing dollars? Add Facebook and Instagram ads to your next mailing campaign and watch your conversion rates climb. It's as easy as asking for omnichannel options. We'll do the work for you and "poof" you're an omnichannel advertiser!
Whether you need help with marketing, design, starting an omnichannel campaign, or navigating the hundreds of complex USPS design regulations and mailing options, we can save you vast amounts of time and money. Mail can be complicated, but we are really good at it! Contact Us today at 1-800-686-6666 to get started!
---
Join Us For The CLE Nonprofit Summit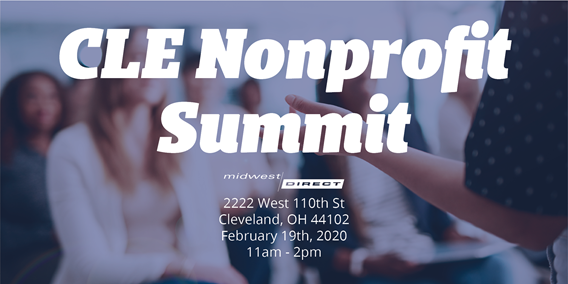 Join other CLE NonProfit Professionals as we introduce proven marketing strategies used by nonprofit organizations that find more donors, use multiple channels to bring in donations and find a way to get that done with a reasonable budget and effort. Lunch will be provided.
Sessions
How to Clone Your Best Donors With Marketing Attribution Tactics With Gary Seitz, VP Data and Analytics
Omni-channel Fundraising Campaigns Made Easy With Erica Switzer, Digital Sales Manager
Real-life Case Studies and Your Questions
Where: Midwest Direct, 2222 W. 110th Street, Cleveland, OH 44102
When: Wednesday, February 19th, 2020 from 11 am to 2 pm
Reserve your seat today and receive free mail tracking and a $50.00 coupon to be applied to data or digital marketing services with midwest direct.