The global pandemic greatly changed the perspectives and daily lives of people across the world. Social distancing has become a necessity and people have had to adapt to the constant changes and distractions caused by this virus. Additionally, people have had to become creative in ways to keep themselves productive during their time at home. One of the most popular ways this has been done is through home improvements. Sales of home improvement stores have increased by 33% just in the month of March. Others have adopted new skills such as cooking and teaching their children. See what the Midwest Direct remote team was up to when not working hard 8-5 on video conference calls or creating excel docs over the VPN:
"I have been busy cleaning out closets, our basement, and garage."- Mike Ruffing, Director of Business Development. 
"I cleaned my home office and color-coded and re-designed our food in the pantry/bread shelves, cookie and goodies drawer and all of the pots and pans." - Will Ulrich, Strategic Account Manager.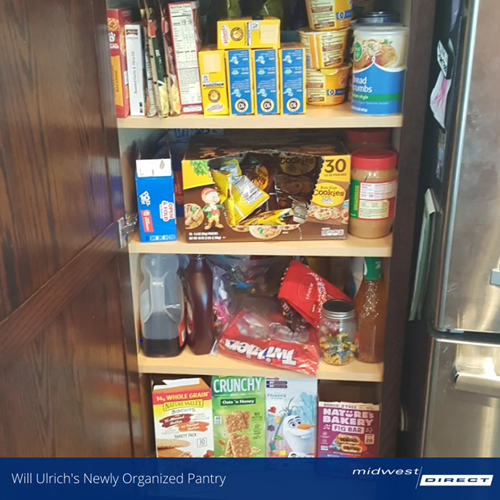 "It is all about the kids all the time when I am not working. Whether that be schoolwork, crafts, or playtime. They are missing their routine and like to be busy so it is hard for sure." - Scott Campbell, Senior Account Manager.
"I am completely renovating my basement! Painting the ceiling (learned how to use an air sprayer), walls, flooring, etc. It's a LOT of prep work but in the end, it will go from unusable storage space to a functional family room, workout room, and workshop! I'm not even a quarter of the way done so check back in next year for final pics!" - Gina Greco, Manager of Data Services.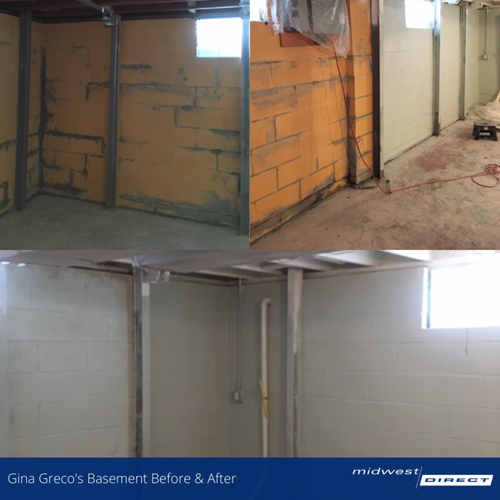 "I finished making a photobook of our last vacation. This was the first time I had ever done one, and I am hooked! Plus; closets, closets, closets. Now that all the kids are moved out, we're reclaiming bedrooms and closets. Preparing for that ultimate down-sizing of homes." - Gary Seitz, Vice President of CTRAC Direct
"My dining room has been converted into a school workspace for Mckenzie and Bryce." - Mandy Gebbie Clayton, National Sales Manager.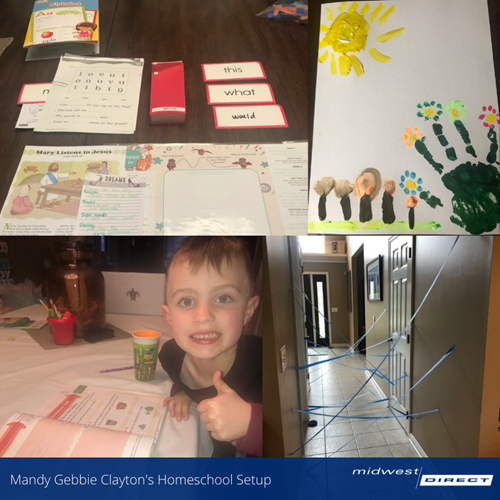 "I am currently working on demolishing our pool and surrounding deck. The pool was about 25 years old when we bought the house a few years ago and after trying it for a few years, it just became too much of a hassle." - Jeremy Heroux, Strategic Account Manager. 
"I have been trying to keep myself busy in my off-hours since I haven't really been able to go out as much as I used to. I have made bread a few times, and started making over a room in my house! I still have some work to do but the walls are painted and now I'm working on painting some of the furniture!" - Dana Fowler, Internal Marketing Coordinator.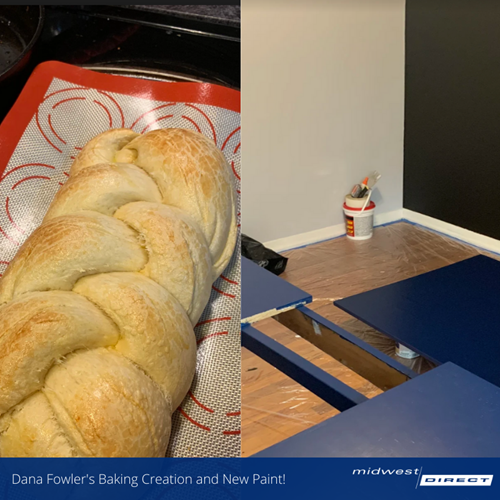 In addition to these responses, we also had a lot of mentions of homeschooling and helping kids with chores and homework. 
We hope that you enjoyed reading about what our team has worked on in their free time while practicing social distancing and perhaps it gave you some ideas too! Check out one of our most recent podcasts to hear more about how our team is doing and learn some of our tips and tools for working at home.