Finding new customers for your real estate business is mission-critical, and can be made easy with digital+post. Many real estate campaigns benefit from using a variety of touchpoints -- in fact, 80% of sales are made between the 8th and 12th contact. Don't be afraid to add a couple of new channels to your campaign to boost your marketing and gain relevant data. We designed digital+post to help marketers actualize great response rates and ROI by integrating additional channels with their marketing mail including Trackable Mailings, Online Retargeting Ads, Social Media Ads, SocialMatch, Informed Delivery Email, Call Tracking, and LeadMatch.
Maximize the impact of your mailings with multichannel marketing and trackable results. You pay for one campaign that runs for sixty days with many different touchpoints and you can see the results for everything. It's never been easier to create and manage a multichannel campaign. 
When you sign up for a digital+post campaign, we give you a dashboard to see your entire campaign in real-time, and learn WHO is clicking. See previous clients looking at your website that haven't bought or sold in a while? Pick up the phone and call — and know they could be seeing you in email, online display ads, and on social media for a month. And you can extend that experience on Google for up to sixty additional days!
Contact us today and ask us for a live demo and learn how we do this for other real estate companies like you every day! Double your marketing power and gain more relevant data with digital+post.
Real-Life Case Study: Morris Park Realty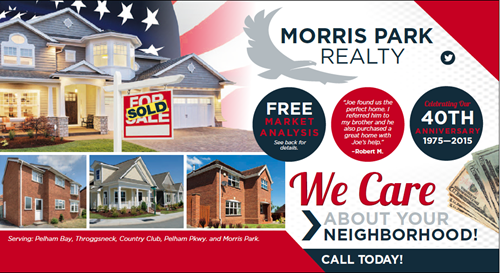 The Challenge
Morris Park Realty, was opening a new location with a new real estate broker, and needed to get the word out about their most popular services: residential and commercial sales and rentals, full property management services and mortgages, business investment, land and development projects, short sales and REO properties.
The Solution
For previous location openings Morris Park Realty had just sent out postcards but they wanted to explore an online option this time. They sent 2,000 postcards to records of residents in a specific neighborhood with the digital+post Online Retargeting feature enabled.
The Result
With the Mail Tracking capabilities of digital+post, Morris Park Realty was able to see almost 100% of their mail pieces were delivered on time. They were also able to see that their Online Retargeting ads were shown 321,480 and clicked 185 times.
Enhance Your Results with digital+post
Convert leads into buyers and simplify your marketing with digital+post. Our automatic lead tracking, Social Media Ads, and Online Retargeting Ads take the worry out of finding new clients and reconnecting with previous clients, leaving you with more time to spend on what you do best.
Learn how other real estate companies have used our digital+post dashboard to boost their results by downloading our Real Estate Case Studies. Contact us today and learn how easy it is to double your marketing power.