How to Commingle Mail
Communicate upfront
Supply samples
Save the date
---
A few this have changed in the world of Commingle since this blog was posted, please read our new blog, or contact us for the most up to date information. 
We hope these practical steps help you get the most from the mail commingling process. If you'd like to backtrack a moment and learn what commingle mail is, check out our how-to series before reading here.
1. Communicate Upfront
Find out what your commingler needs to get your job ready for processing. A quick conversation can set you up to share data, and get you ready to set up your off-the-belt sort in the easiest way possible for lettershops sorting for a commingler.

You want your logical process (your data and sort) to match up with your commingler's for several reasons.
Imagine your mail is a carton of eggs, and the entire mailing is blended cake batter. With your data in hand, we can mix all the ingredients together - but still, pull your eggs back out at any time.
Some comminglers just mix the mail together without this data-sharing part, but by using a smarter sort and data-enriched commingling* we have full control over the entire commingling process.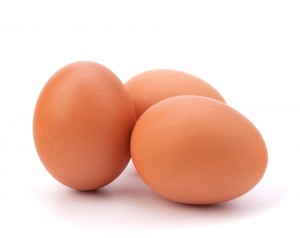 > your mailing, extracted back out from the larger mailing
Think of it another way - your mailing is a piece on a chessboard. Data lets a commingler move mail around the board, to ensure the best dates, the deepest drops into the USPS mail stream, and the ability to troubleshoot any issues that come up.
2. Supply Samples
Smart comminglers think about all the variables before they run your mail, and one important variable is the mailpiece itself. Technicians, QC and logistics teams appreciate seeing your piece ahead of time. If there's a problem running a piece through the mail sorting equipment, we can troubleshoot it together before you ship three million pieces!  (Or three thousand, whatever the case may be).
The tech team will typically adjust the feeder settings on their mail sorters, so your mail is processed as carefully - but as rapidly - as possible.
A technician will also usually test your Intelligent Mail Barcode, or you can discuss having a barcode sprayed on your mail piece by your mailing service.
3. Save The Date
Your mail commingler probably has a shared schedule: It's helpful to pay attention to all drop dates and their pickup schedule - as commingle mail schedules can fill up fast.
As you work through this process, don't be shy. Call your mailing service and get all your questions answered as they arise. Comminglers can help you with everything from mail piece design to lettershop services, so call them early in the process to get the assistance you want.
*Note on Industry Trend: The commingling industry is moving to a more efficient one-pass mail processing system; and, is moving your mail faster while maintaining mail piece integrity by physically handling it less. It's worth the small investment up front to learn to sort mail in the sequence your commingler prefers, so your data lines up and you get all of the advantages of data-enriched commingle mail.
If you want to know more about commingling check out our Commingle Page or if you have specific questions and would like to chat with a mail expert, please contact us!