Millennials are a controversial generation – regardless of your opinion, millennials are one of the largest generations since the baby boomers and are making a huge impact on the world. Millennials are considered to be anyone born between 1981 and 2000, making them somewhere between 37 and 18. Millennials are the first generation to grow up with technology at their fingertips, literally. Most millennials haven't experienced a world without a computer since home computers became common in the 1980s. Around then cell phone use became common and has only grown since. With technology at their fingertips, millennials use this technology more than any older generation. However, cell phones and computers are not the only way millennials get work done.
In 2017 Fluent conducted a survey of 1,769 millennials and 1,191 non-millennials to understand the differences between millennials and other generations. Here are some of the things they found about millennials:
•  51% of online time is spent on smartphones

•  49% of online purchases are made on smartphones

•  32% use computers to make purchases at least once a week

•  Facebook is the primary platform to 43% of millennials compared to 61% of non-millennials

•  68% say promo emails impact their purchase decisions in a few occasions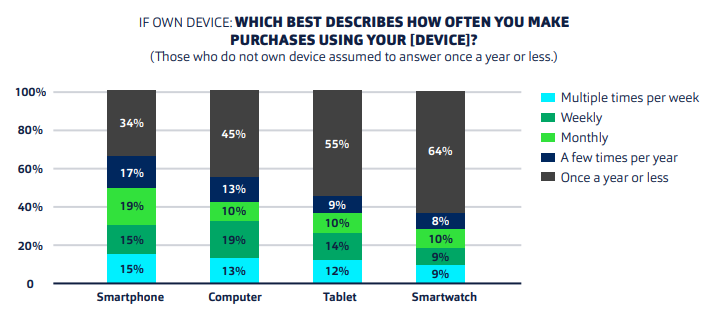 The final statistic on this list was the most intriguing to us since it is commonly believed that millennials are not affected by email marketing. Looking into it further millennials respond better to email marketing than non-millennials. However, they tend to only look at emails from senders they know or subject lines that catch their eye. As organic growth of email lists is tough and getting individuals to opt in to receiving emails (especially after GDPR was launched in Europe) is tougher, marketers are looking for a new way to reach millennials.
The USPS put together a white paper giving the mailing world some important information on millennials:
•  84% of millennials take the time to look through their mail
•  77% of millennials pay attention to direct mail advertising
•  57% have made purchases based on direct mail offers
Though email response rates are somewhat higher, print still matters to millennials. To them, technology is second nature, but they will also respond to traditional methods like direct mail. In an interview rrd conducted with Daniel Dejan, he stated "with all these devices we reach a point of major [technology] fatigue… The brain reaches a point of saturation. And when it does it can no longer take in anymore." When they reach this point, people reach for a magazine or watch a TV show that won't make them think. The same is true for millennials, it just takes longer for them to reach this technology fatigue.
Reading ink on paper is a different sensation than reading on a screen. In the rrd interview, Dejan said "When we read ink on paper we stimulate four senses- the more senses we stimulate, the more value we put in the content and retain the info." So, even though millennials respond more frequently to email marketing, they respond better to print marketing. Millennials crave authenticity from the businesses they frequent and to a generation that is so accustomed to technology, print is authentic. It especially stands out when you get creative with your design and pair your print with your tech.
Try sending a postcard that links to an exclusive YouTube video you can only get access to from the postcard. Or send a letter with a pack of stickers that has your app's logo on it for the reader to stick on their laptop, water bottle, etc.
When you get someone involved physically or visually, it keeps them interested in what you have to offer. This is especially true for millennials.
Do you have some creative ideas to wow the millennial generation? We can help you create and get it out.