Results for Simplay3 include a response rate of 3% with a 6.6% conversion rate!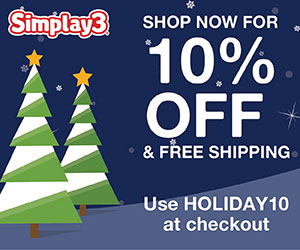 Our custom landing page was populated with personalized information and completed the tracking loop. The entire campaign encompassed campaign launch with gift guide delivery on November 1 and included Black Friday/Cyber Monday and Last Day to Ship.
Upon completion, our analytics team matched back the sales with prospects to create actionable insights for the Simplay3 marketing team. Overall results included 3% response rate to the landing page and a 6.6% conversion rate from the landing page to purchase.
Want to improve your response rates with a multi-channel campaign? Contact us and ask for the Marketing Advisory Group.