We're coming to the end of our tradeshow season. This year was a blast and we were so lucky to be a part of five wonderful shows this year. We're still looking forward to the Proforma Convention, but thought we would throw together a quick recap to make sure you didn't miss anything. 

Steel Valley Postal Customer Council Evolution of Direct Mail Educational Expo
We started off tradeshow season with Steel Valley Postal Customer Council. Gary Seitz, Vice President of C.TRAC Direct, was a speaker at Evolution of Direct Mail Educational Expo in Youngstown, Ohio. He spoke to his audience about The Value of Data Management. Thanks to Steel Valley Postal Customer Council for giving us a great start to the tradeshow season.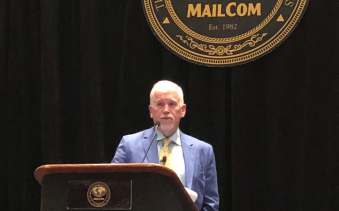 MAILCOM
Our CEO, Rich Gebbie, was a keynote speaker at MAILCOM in April. He informed listeners to Embrace Technology or Face Ruin. OMG Mail did a wonderful job of recapping his presentation. Thank you to MAILCOM for asking us to speak this year and for letting Rich share his knowledge with everyone.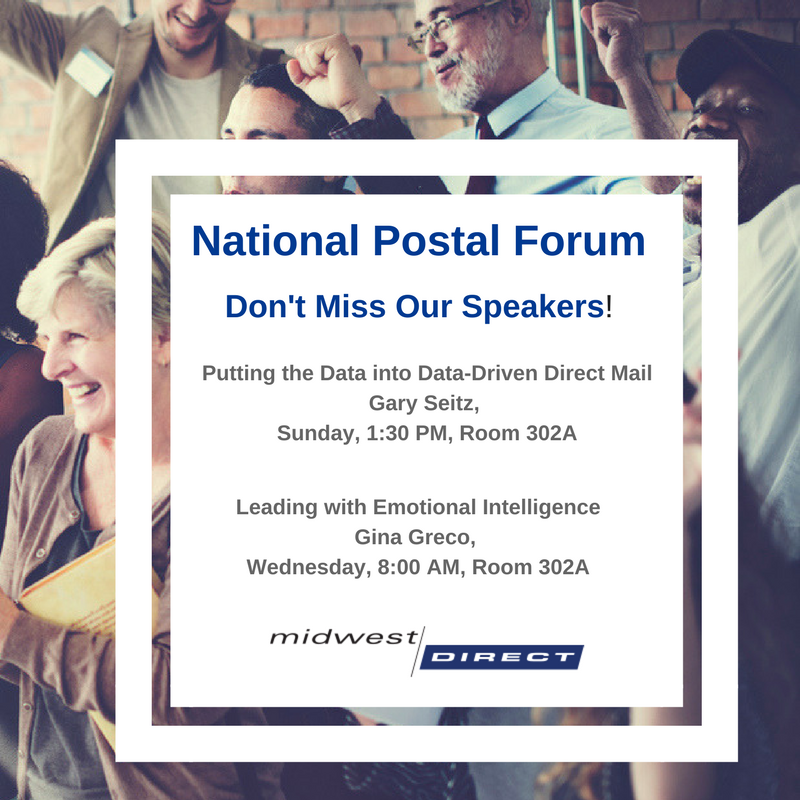 National Postal Forum
At the beginning of May, we sent two speakers to the National Postal Forum in San Antonio, Texas. Gary Seitz talked about Putting the Data into Data-Driven Direct Mail on Sunday. Gina Greco informed the audience on Leading with Emotional Intelligence on Wednesday.
If you miss us there you can still check out Gina and Gary's SlideShares to stay up to date on what the C.TRAC division of Midwest Direct has to offer. We had a great time at the National Postal Forum this year and can't wait to go to Indianapolis next year.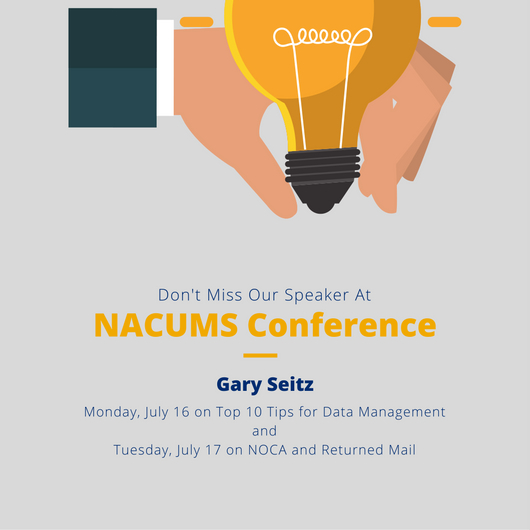 NACUMS Conference
In July, Gary Seitz visited New Orleans to speak at the NACUMS Conference. Thanks to Anna Pascarella from Youngstown State University! Gary compiled the data Anna shared with us for his presentation and helped YSU in the process.
On Monday, Gary gave the audience his Top 10 Tips for Data Management and Tuesday he spoke about Handline UAA Mail. These presentations can also be found on SlideShare for your viewing pleasure. Thanks to NACUMS for having us.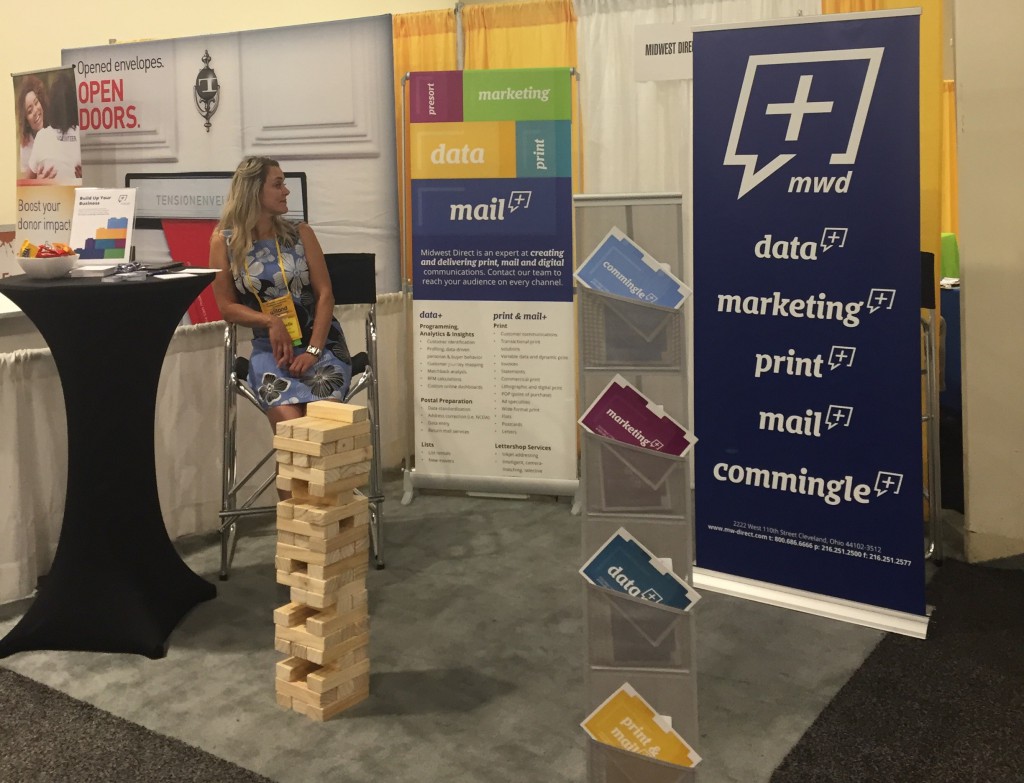 Bridge Conference
We recently came back from the Bridge Conference in National Harbor, Maryland where we talked to booth visitors about Building Up Your Business With Us. Many of our clients start with one thing in mind and then realize how much Midwest Direct has to offer. We help them build up their business by expanding the services they use.
It's hard for us to narrow Midwest down to one singular service line since we offer so much, but we were able to narrow it down to four big categories: Data, Marketing, Print Mail and Commingle.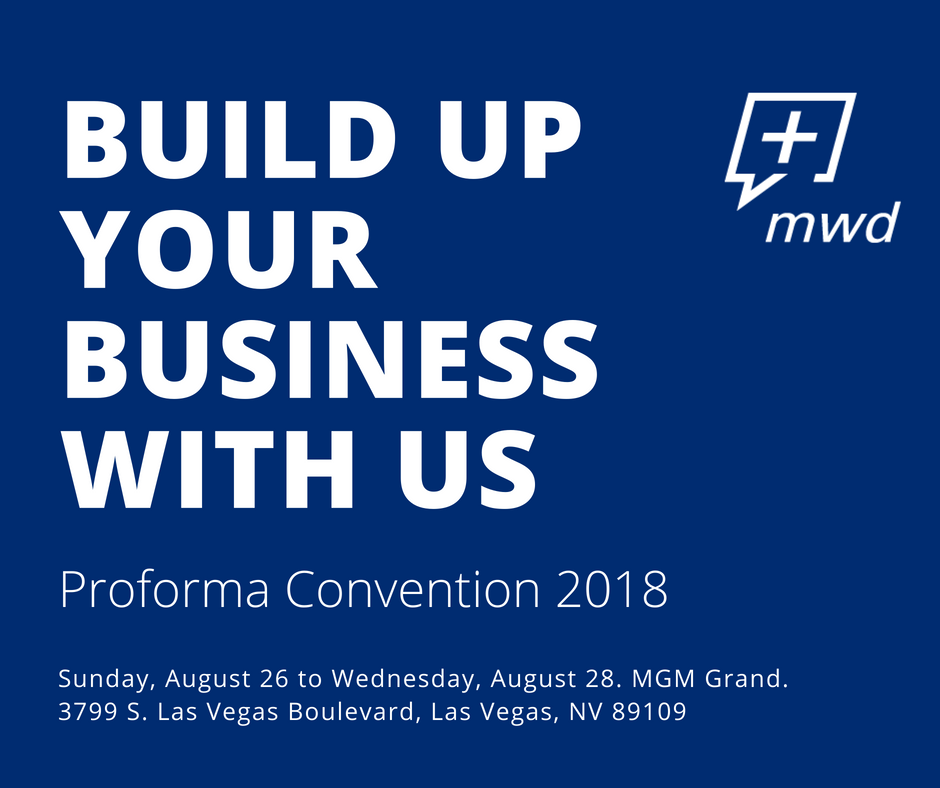 Proforma Convention
If you didn't catch us at the Bridge Conference but still want to Build Up Your Business With Us check out the links below, or come see us at the Proforma Conference in Las Vegas, Nevada at the end of August. 
Data
Capture and Keep Tradeshow Leads
Marketing
Print mail
Switching Your Mail Service Provider
Boost Color Customer Communications
Commingle
If you still want to know more about everything Midwest has to offer, contact us and we would be happy to help you Build Up Your Business.