Midwest Direct has been offering mail tracking for some time, but never on this level. Digital+post provides you with tracking on your mail all the way down to the individual level. You can accurately prepare for new calls and online leads by knowing exactly when your mailing campaign is hitting mailboxes. Digital+post is a marketing-based solution that is designed to seamlessly track the effectiveness of your direct mail campaign while enhancing results through the integration of digital platforms like Informed Delivery Email, Google, Facebook, and Instagram ads. 
Digital+post mail tracking offers:
Predictability to know when your mail is projected to reach mailboxes
Delivery confirmation down to the per piece level
Know the percent of mail that has arrived and the percent left to be delivered
Be prepared for new calls & online leads
Reporting that is synced w/ Google Maps
This week, we sat down with our resident experts in mail tracking, Gary Seitz and Scott Campbell, to discuss how mail tracking works on the technical side and how our customers most commonly utilize it. 
Listen to Gary Seitz and Scott Campbell on the full capabilities of digital+post Mail Tracking, in this week's episode of the Plus Podcast. 
Resources: 
Download the Mail Tracking Booklet
Subscribe for more:
Find us on social media with #ThePlusPodcast
Facebook • Twitter • LinkedIn • Instagram
To learn how we can help you achieve your marketing goals with our mailing, data, strategic marketing, email marketing, and online advertising goals, please contact us at info@mw-direct.com or give us a call at 1.800.686.6666.
---
Join Us For The CLE Nonprofit Summit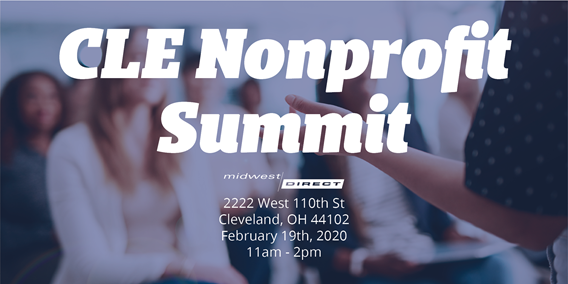 Join other CLE NonProfit Professionals as we introduce proven marketing strategies used by nonprofit organizations that find more donors, use multiple channels to bring in donations and find a way to get that done with a reasonable budget and effort. Lunch will be provided.
Can't join us in person? Register for the private live stream where you can join other CLE NonProfit Professionals online with Online Livestream Admission at registration.
Sessions
How to Clone Your Best Donors With Marketing Attribution Tactics With Gary Seitz, VP Data and Analytics
Omni-channel Fundraising Campaigns Made Easy With Erica Switzer, Digital Sales Manager
Real-life Case Studies and Your Questions
Where: Midwest Direct, 2222 W. 110th Street, Cleveland, OH 44102
When: Wednesday, February 19th, 2020 from 11 am to 2 pm
Reserve your seat today and receive free mail tracking and a $50.00 coupon to be applied to data or digital marketing services with Midwest Direct.