A few months ago, Michelle Toivonen, Director of Strategic Marketing at Midwest Direct presented to the Regional PCC meeting. She spoke about our nationally-recognized omnichannel campaign for a local toy company, Simplay3. While attending the 2019 National Postal Forum, Jakki Krage Strako, Chief Customer and Marketing Officer and Executive Vice president at the USPS, mentioned Midwest Direct for our exceptional work with this campaign. During the opening session, she mentioned us as a featured mailer for integrating the Simplay3 catalog, USPS Informed Delivery, and online digital ads all connected to a landing page and a full reporting dashboard. 
While an omnichannel campaign may seem complicated, we're here to help guide you. If you're considering a powerful omnichannel campaign with our digital+post services, we encourage you to reach out and discuss it with our marketing experts as soon as possible. We can help reduce your stress and share best practices and results! Contact us today at 1.800.686.6666 or email marketing@mw-direct.com. 
Listen to Michelle Toivonen talk about the very exciting Simplay3 case study at the Regional PCC Meeting.
Resources: 
Subscribe for more:
Find us on social media with #ThePlusPodcast
Facebook • Twitter • LinkedIn • Instagram
To learn how we can help you achieve your marketing goals with our mailing, data, strategic marketing, email marketing, and online advertising goals, please contact us at info@mw-direct.com or give us a call at 1.800.686.6666.
---
Join Us For The CLE Nonprofit Summit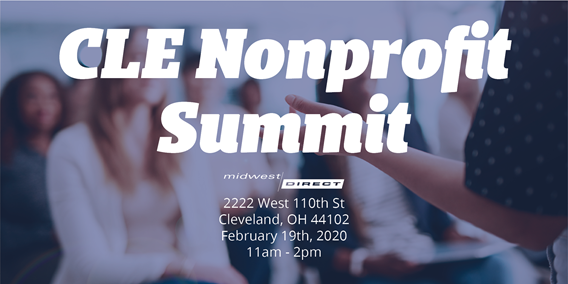 Join other CLE NonProfit Professionals as we introduce proven marketing strategies used by nonprofit organizations that find more donors, use multiple channels to bring in donations and find a way to get that done with a reasonable budget and effort. Lunch will be provided.
Can't join us in person? Register for the private live stream where you can join other CLE NonProfit Professionals online with Online Livestream Admission at registration.
Sessions
How to Clone Your Best Donors With Marketing Attribution Tactics With Gary Seitz, VP Data and Analytics
Omni-channel Fundraising Campaigns Made Easy With Erica Switzer, Digital Sales Manager
Real-life Case Studies and Your Questions
Where: Midwest Direct, 2222 W. 110th Street, Cleveland, OH 44102
When: Wednesday, February 19th, 2020 from 11 am to 2 pm
Reserve your seat today and receive free mail tracking and a $50.00 coupon to be applied to data or digital marketing services with Midwest Direct.