At Midwest Direct we are big proponents of direct mail. You might have seen in our previous blogs, direct mail is being used by marketers in new ways. We've seen quite an uptick lately in how people send mail as well as new strategies for how to use mail for online engagement. Even with tight marketing budgets and the heavy scrutiny that comes with that, marketers increasingly choose to integrate direct mail into their marketing plans.
Direct mail is one of the most effective marketing channels for generating new interest, brand awareness, and creating new business opportunities. However, times have changed. People no longer receive a mail piece and pick up the phone and call or walk into a brick and mortar location. They go online. 
We designed digital+post to help marketers integrate and serve messages in mail, social media, Informed Delivery emails, and online display ads. This changes the exposure in your campaign from a one-time mailing to mail, email, and online exposure for up to thirty days. It's an incremental improvement in your marketing power and helps you improve the customer experience while gaining much more relevant data to inform you on your buyer's behaviors and insights into your customer journeys.
Listen to Michelle Toivonen and Dana Fowler in this week's episode of the Plus Podcast to learn about our NEW digital+post services.
Resources: 
Subscribe for more:
Find us on social media with #ThePlusPodcast
Facebook • Twitter • LinkedIn • Instagram
To learn how we can help you achieve your marketing goals with our mailing, data, strategic marketing, email marketing, and online advertising goals, please contact us at info@mw-direct.com or give us a call at 1.800.686.6666. 
---
Join Us For The CLE Nonprofit Summit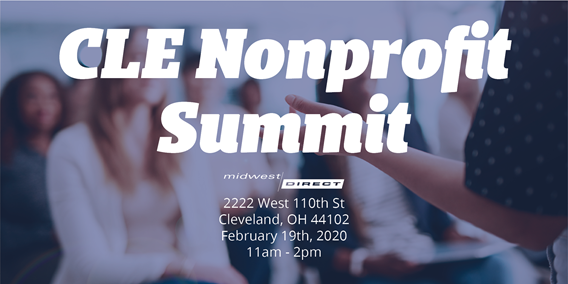 Join other CLE NonProfit Professionals as we introduce proven marketing strategies used by nonprofit organizations that find more donors, use multiple channels to bring in donations and find a way to get that done with a reasonable budget. Lunch will be provided. 
Sessions
How to Clone Your Best Donors With Marketing Attribution Tactics With Gary Seitz, VP Data and Analytics
Omni-channel Fundraising Campaigns Made Easy With Erica Switzer, Digital Sales Manager
Real-life Case Studies and Your Questions
Where: Midwest Direct, 2222 W. 110th Street, Cleveland, OH 44102
When: Wednesday, February 19th, 2020 from 11 am to 2 pm
Reserve your seat today and receive free mail tracking and a $50.00 coupon to be applied to data or digital marketing services with midwest direct.