Ballots Custom Created, Produced and Delivered
In 2019, we created, produced and delivered over two million ballots for over 35 Ohio counties. Midwest Direct is proud to create, produce and deliver the high-quality ballots you need. Ask about our full-service options to ensure you experience seamless ballot production and delivery.
How We Do It
You will have a dedicated customer service representative to ensure accuracy and consistency from set-up through delivery. 
Send us your ballot styles and precinct information to get started.
Ask us to help acquire all the materials needed to produce your ballots.
We will provide proofs of the ballot styles and layouts you request.
We are set up to variably print any data specific to your county.
Print, Prepare and Deliver
Our production team will produce your approved, ballot styles to comply with your unique standards. Your ballots will be generated and sent to our print room to be printed. Once the ballots are printed, they are delivered to you by our own employees on our own truck. No chance for misplacement or lost boxes along the way!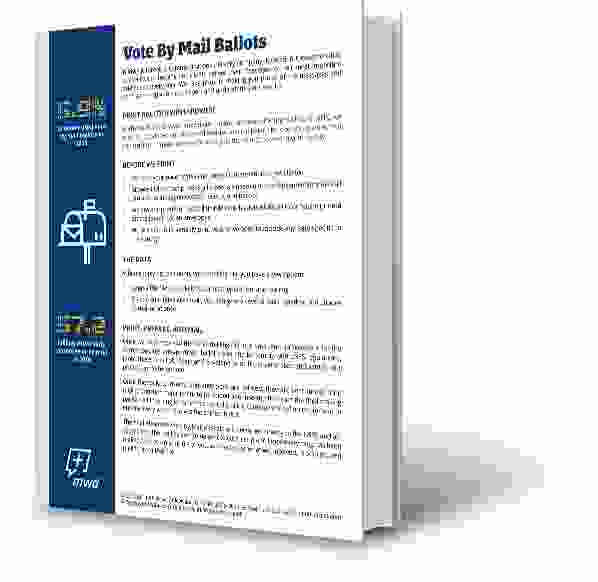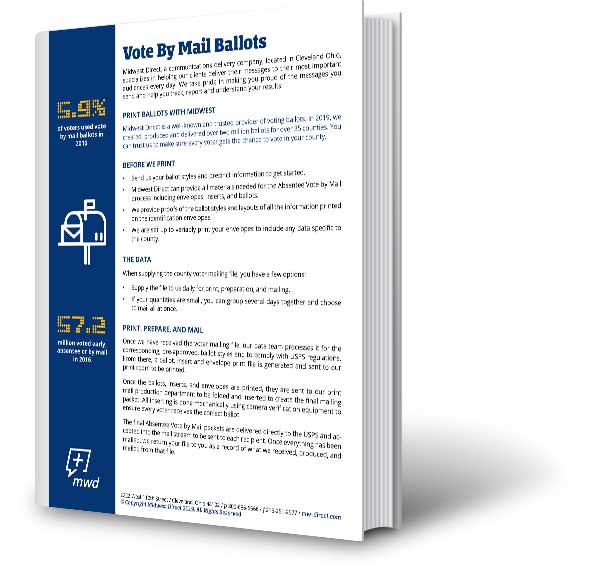 Contact us today and ask how we can help you to have a smoother voting season.
Download our Absentee Vote by Mail Sell Sheet to learn how our process works.